MAXIMA Board of directors is elected by the shareholders and is made up of four types of representatives. The first type involves individuals chosen from the company shareholders. The second type involves individuals chosen from the company management, which can be both CEO and CFO who works for the company on a daily basis. The third type of representative is chosen from MAXIMA staff, can be manager or any other person who is elected by all staff. The other type of representative is chosen externally and is considered to be independent from the company.
The role of the board is to monitor the managers of the company, acting as an advocate for stakeholders. In essence, the Board of Directors tries to make sure that shareholders' interests are well served.
Current Board of Directors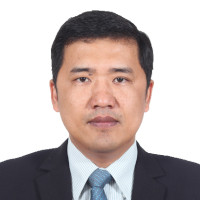 Mr. AN BUNHAK
Chairman
Mr. AN BUNHAK, the current Chairman at MAXIMA, is a founder member at MAXIMA. He was appointed as Chairman of the Board of MAXIMA at the end of 2011. Prior to working at MAXIMA, Dr. Bunhak served as Chief of Finance at Pacific Commercial Bank (1995-2000). Dr. Bunhak earned his Doctoral Degree of Business Administration (DBA) in Management from Preston University, USA in 2009. He obtained a Master of Banking and Finance at Norton University, Cambodia and Ateneo De Zambuaga University, the Philippines in 2003. In 1995, Dr. Bunhak graduated from the Faculty of Business, Cambodia and obtained Bachelor of Business Administration.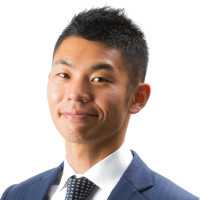 Mr. TAEJUN SHIN
Director
Mr. TAEJUN SHIN is the founder and CEO of Gojo & Company, Inc., the majority shareholder of MAXIMA. After graduating from Korea University and Waseda Graduate School of Finance, Taejun started his career at Morgan Stanley and then worked for Unison Capital. While working in the finance industry, Taejun founded Living in Peace, an NGO, in 2007, and created the first microfinance investment fund in Japan's investment history in 2009. Taejun cofounded Gojo in 2014 and has led the company's growth until today as the CEO. He was the Global Shapers of the World Economic Forum and is the youngest founding member of Endeavor Japan. The Harvard Business Review Japan Edition selected him as the 20 best CEOs under age 40. He is the author of 9 books, a finisher of the 1648 km ultra-marathon, and a Karate black-belt holder. Taejun is fluent in Japanese, Korean and English.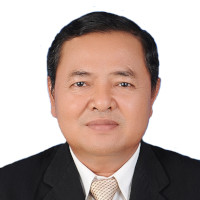 Mr. Pa Ponnak Rithy
Director
Mr. Pa Ponnak Rithy is the Board of Directors and Chief Executive Officer at MAXIMA. He joined MAXIMA in December 2000. Prior to this, he was an Accounting and Administration Assistant in LWS (1998-2000), a Chief of Accounting at Pacific Commercial Bank (1995-1998), a Deputy Chief of Credit Office of the National Bank of Cambodia in Kampot province (1980-1995). Mr. Rithy completed his degree in Accounting/Finance and Banking in Cambodia and received Bachelor of Business Administration in 1986. Mr. Rithy is well versed in English and Khmer. Mr. Rithy is a man of heart, leading his teams with affection, transparency and some sternness whenever needed.
Ms. Ewa Janikowska
Independent Director
Ewa is a banking risk, governance and internal auditor with over 20 years of experience in executive and advisory roles in the financial sector, focusing on operational, quality, risk, compliance and internal audit management. She has provided services to large financial groups and small boutique firms, banks and investment firms.
She has also worked for public and NGO entities. Holder of MBA degree, certified COSO ERM Enterprise Risk Manager, ISO 31000 Risk Manager and CFE Fraud Examiner, with proficient English and French.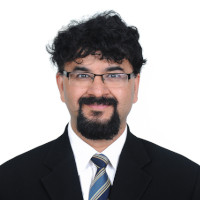 Mr. SANJAY GANDHI
Director
Mr. SANJAY GANDHI is a CPA from India. He started his career in 1991 with AF Ferguson, one of the oldest Audit firms in India (a partner of Deloitte India). Then he headed the corporate banking team of one of the largest finance companies in India for 8 years. From 2003 onwards, he has worked exclusively in the field of Microfinance, gaining expertise in all aspects of microfinance operations. He has conducted close to 150 MFI ratings in 25 countries in Asia, Africa and Eastern Europe, most of them for Planet Ratings and M-CRIL. At M-CRIL, he led the ratings team as Director (Ratings). He has trained and mentored a large number of credit and rating analysts in various parts of the world. He has also held training workshops on Risk Management for many Cambodian MFI staff. In 2013, Mr. Gandhi was the CEO of a Cambodian MFI. The combined experience of 24years, in auditing, corporate banking and working with MFIs has helped Mr.Gandhi carve a niche in the field. Mr.Gandhi is co-founder of Gojo & Company Inc. and leads deal sourcing, due diligence and operational improvement initiatives for partner MFIs.
Dr. Christophe Forsinetti
Independent Director
A serial entrepreneur who founded more than 10 companies across investment, hospitality and finance sectors. Founder of GL Finance which he developed into the leading leasing company in Southeast Asia, opening 250 branches with 800 employees in 3 years. Managing Director of Strategic Hospitality REIT, a US$150m vehicle listed on the Stock Exchange of Thailand. He has PhD degree in Geopolitics from the University of Paris and a Master's degree in Geopolitics from the University of Paris.